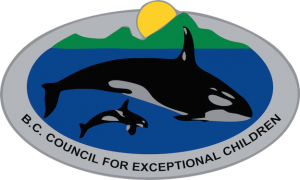 BC CEC is a volunteer group of educators, parents and support workers who are interested in promoting good educational practices for students with exceptionalities.
We are dedicated to advocating and improving education for students with identified learning challenges. This is our mission; this is our challenge! We support our students by providing you with resources, research, networking, and opportunities to renew and refresh your professional knowledge. Since 2001, BC CEC has celebrated and honoured the accomplishments of our students through our Provincial Yes I Can! Awards Program.
Please consider joining BC CEC, a professional organization for YOU as well as your students!  Please remember to visit our site often as we are working to keep this website up to date.